Some of you may know us from Silversky, and Stellar Pets is our re-birth. Today, Stellar Pets is an established player in the pets' market, acting as a true distribution leader for natural, premium pet food and supplies in Singapore, Indonesia and Malaysia. To date, we are servicing more than 230 pet retailers and online stores in Singapore alone.
There will be no more "About us", starting with our website, and only "About you".
It will be about our staff. It will be about our suppliers. It will be about our partners and resellers. And it will be about our customers.
Heard about that new pet food or treat in the market and unsure if that would be right for you pets? Look out for our next event & visit our booth to try out a Free sample or get our best exclusive event promotions. Our Events are also the best place for all pet lovers to meet up close with our team & share your feedback about what you would like for your pets.
Violin Tiara
@Pepperxbasil – Stellarpets Ambassador
Very knowledgeable team! Every questions about products are answered promptly! And yes, my kitties absolutely love love love Stella & Chewy's freeze dried and kibbles! Great quality!
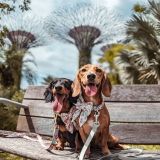 Kevin
@Pretzel_eclair_furbees – Stellarpets Ambassador
Great products and even greater service. Highly recommend their products and services. Never fails to get back to me with regards to any queries on their products.
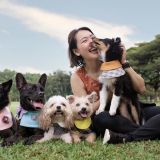 Pearlene Lim
@Tchewdogs – Stellarpets Ambassador
Serves quality products, and generally has good customer service (responds to my questions promptly, clarifies & hasn't gotten my orders wrong so far). Always a pleasure dealing with the folks at Stellar Pets 
❤️
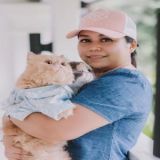 Razi
@bambam.bella.lola.louie – Key Opinion Leader & Stellarpets Ambassador
As a KOL, it's a true blessing to be working with bunch of folks who loves the business. Everything from the amazing brands we are so happy to be associated with, to the trust and bond we have built over the years, has come down to how they have truly put money where the mouth is…. doing things with honesty, compassion and ethics!

Kim
CEO & Founder of Kohepets.com.sg
We have been working with Stellar Pets since 2016. They are a reliable partner and the collaboration between us and the Stellar teams have been excellent.
They offer a wide range of high quality pet products, with good pre sales and after sales service. Esmond and his team understand and appreciate the value of building strong business relationship. We thank them for their support and look forward to working with them for many more years to come.
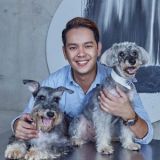 Terry
CEO & Founder of Gooddogpeople.com
In just a few years Stellar Pets has been leading Singapore's premium and raw pet food category as a thought leader with its differentiated offerings and impressive product line-up. As partners we're very thankful and well supported by the team's commitment and dedication in delivering the best to pet owners who are invested in their pet's well being. The exceptional standards of Stellar Pets are well recognised by consumers and retail partners, and we most definitely look forward to soaring to greater heights with Stellar Pets!
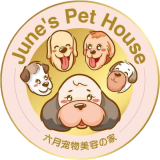 June
CEO & Founder of Junespethouse.com.sg
We are always grateful for the continued help and support we received from Stellar Pets. It has been a long yet pleasant journey working with them and they have been a great working partner. We have received nothing but praises from our patrons for their wide range of high-quality products. With the team's help, we are happy to see growth in sales and we look forward to growing and building this partnership in the upcoming years!
